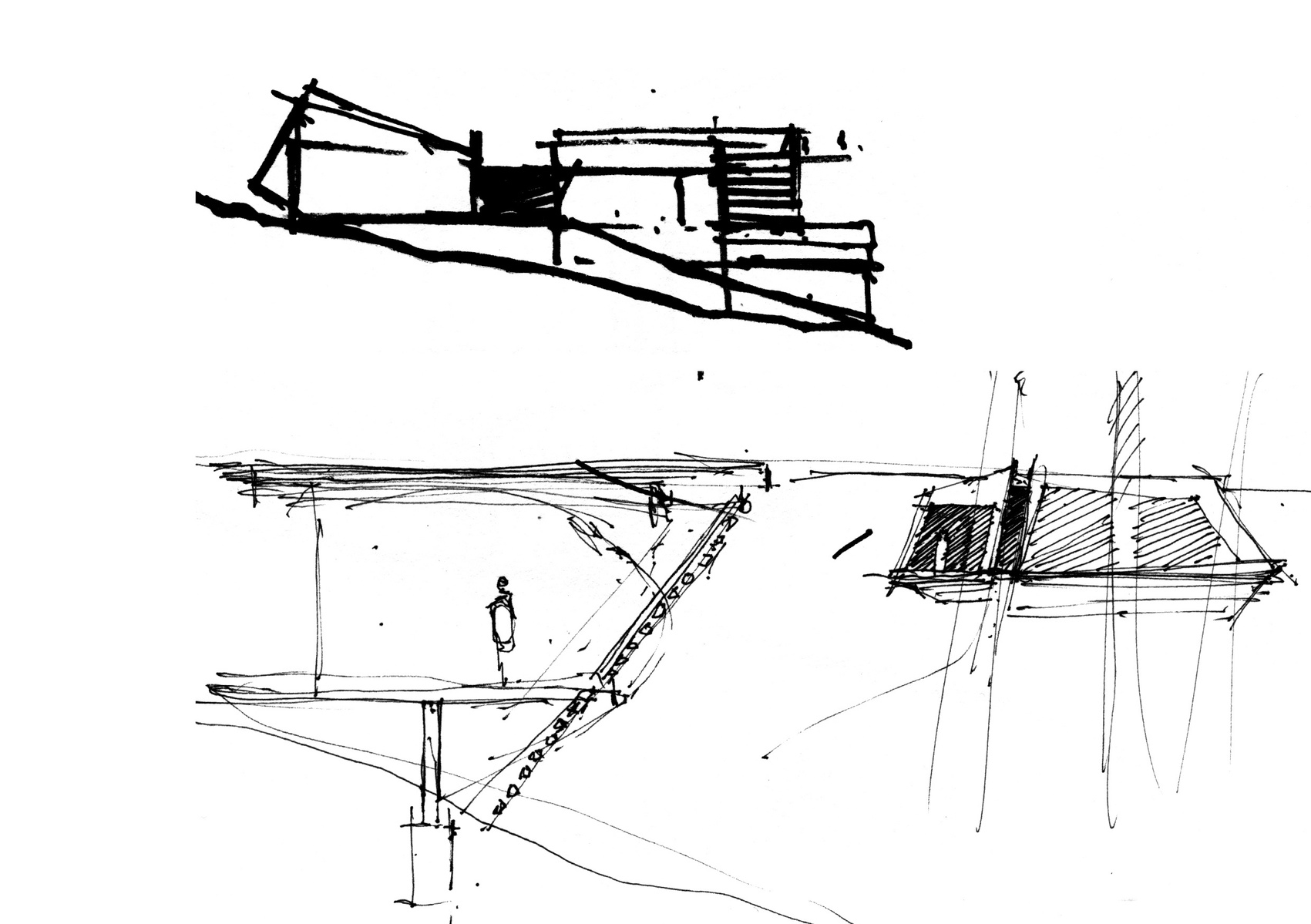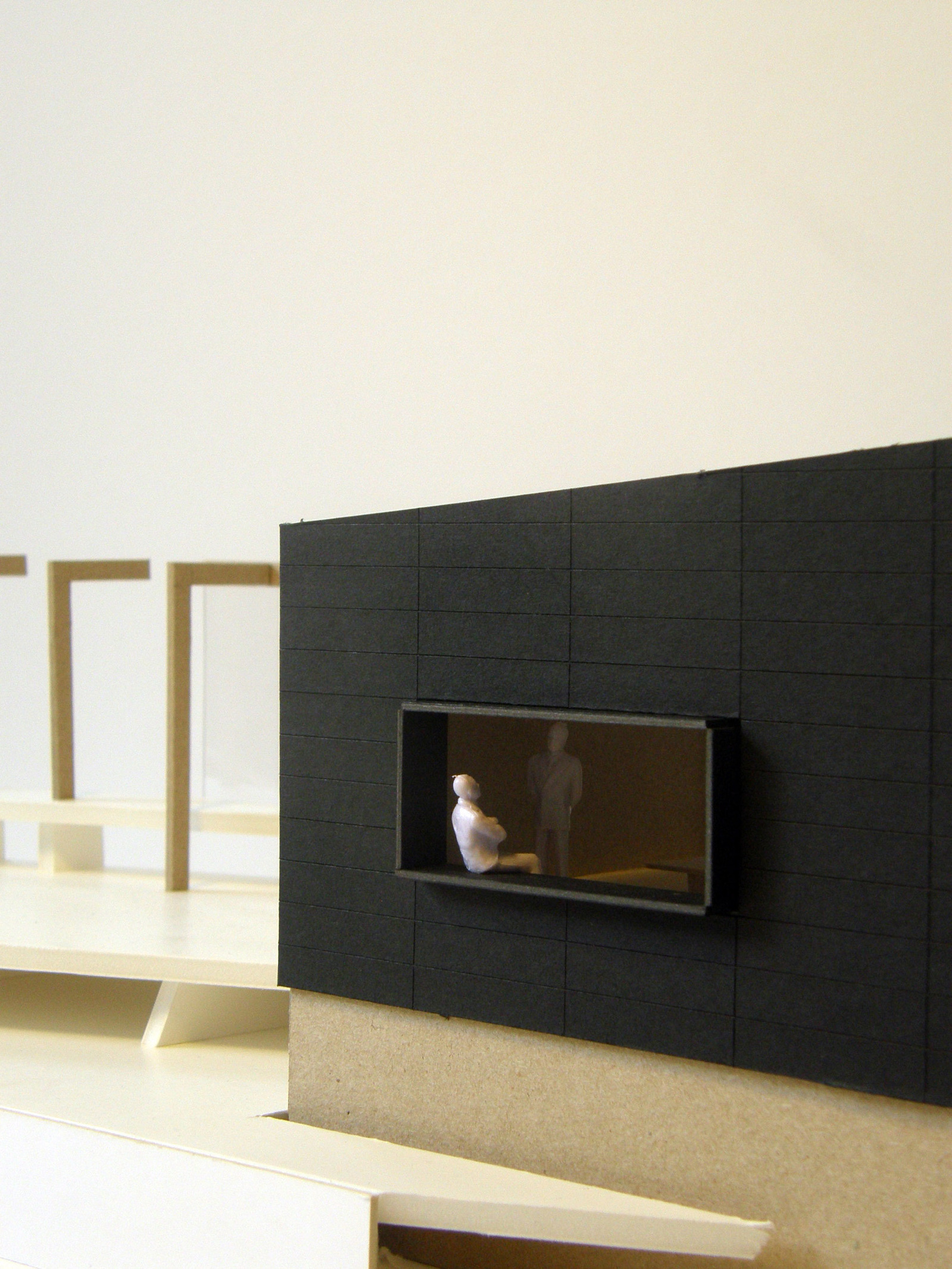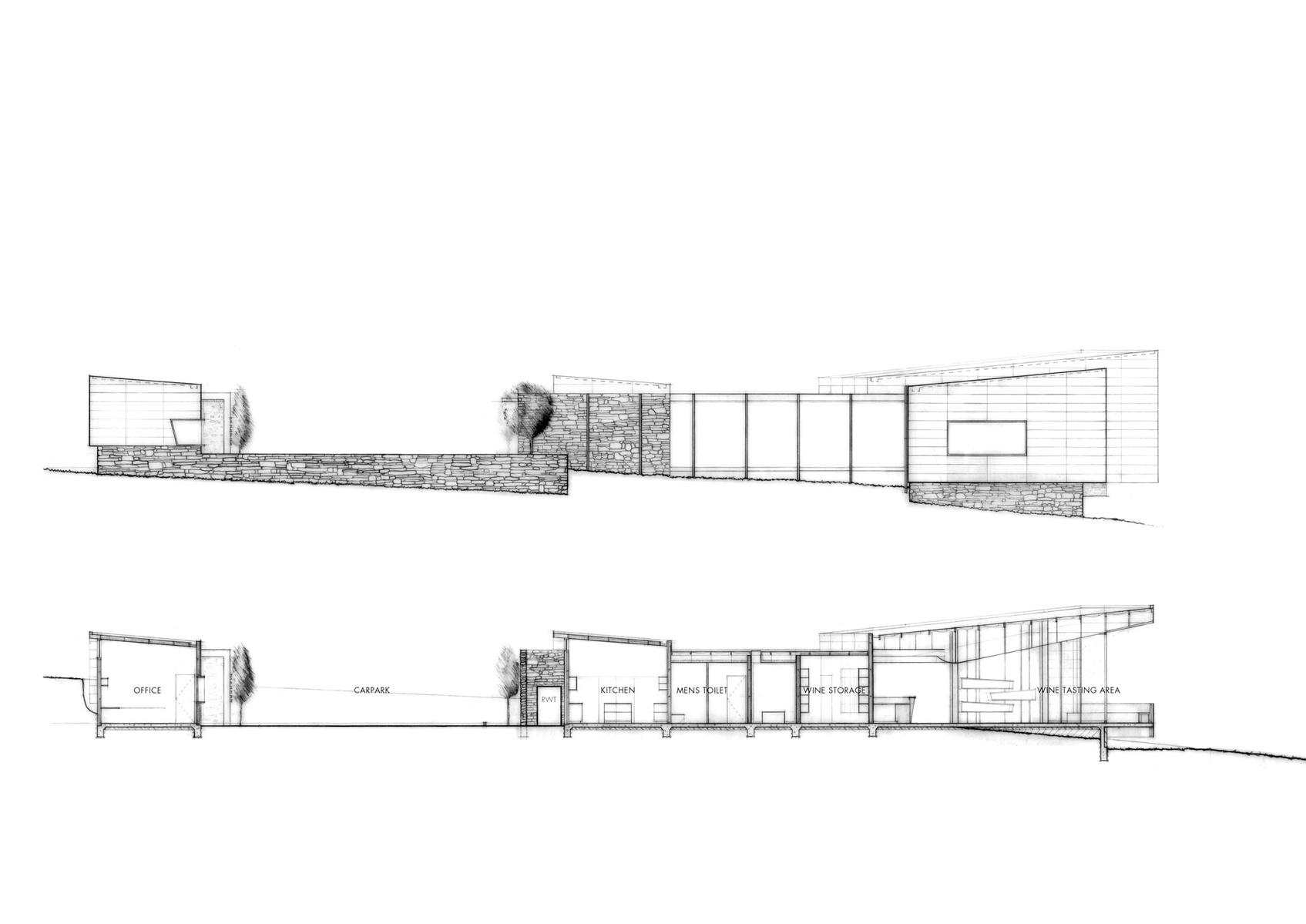 Lobethal Cellar Door
Lobethal, South Australia
Unbuilt
2011
Informed by concepts of viticulture, the science of wine production has been extrapolated into an architectural response wherein the steep terrain informs the built form.
Visitors enter the cellar door from a southern vehicular zone which thus divides the building into two forms; the main visitor building, while a separate form houses staff and business operation program.
As visitors enter the cellar door, the entry hall provides an immediate outlook to the north east; the fantastical views over the steep site provide an important preface before the occupant is enveloped by the main tasting area. The building divides into two portions to the north so to enrich all visitors to the best views of the site from both public and private tasting areas. Raking ceilings within the tasting room create a contrast in height, and provide patrons the opportunity to take in the experience from inside or on the tasting room deck.
The pairing of cor-ten steel and book leaf slate affirms that the proposal will only become more potent with age.