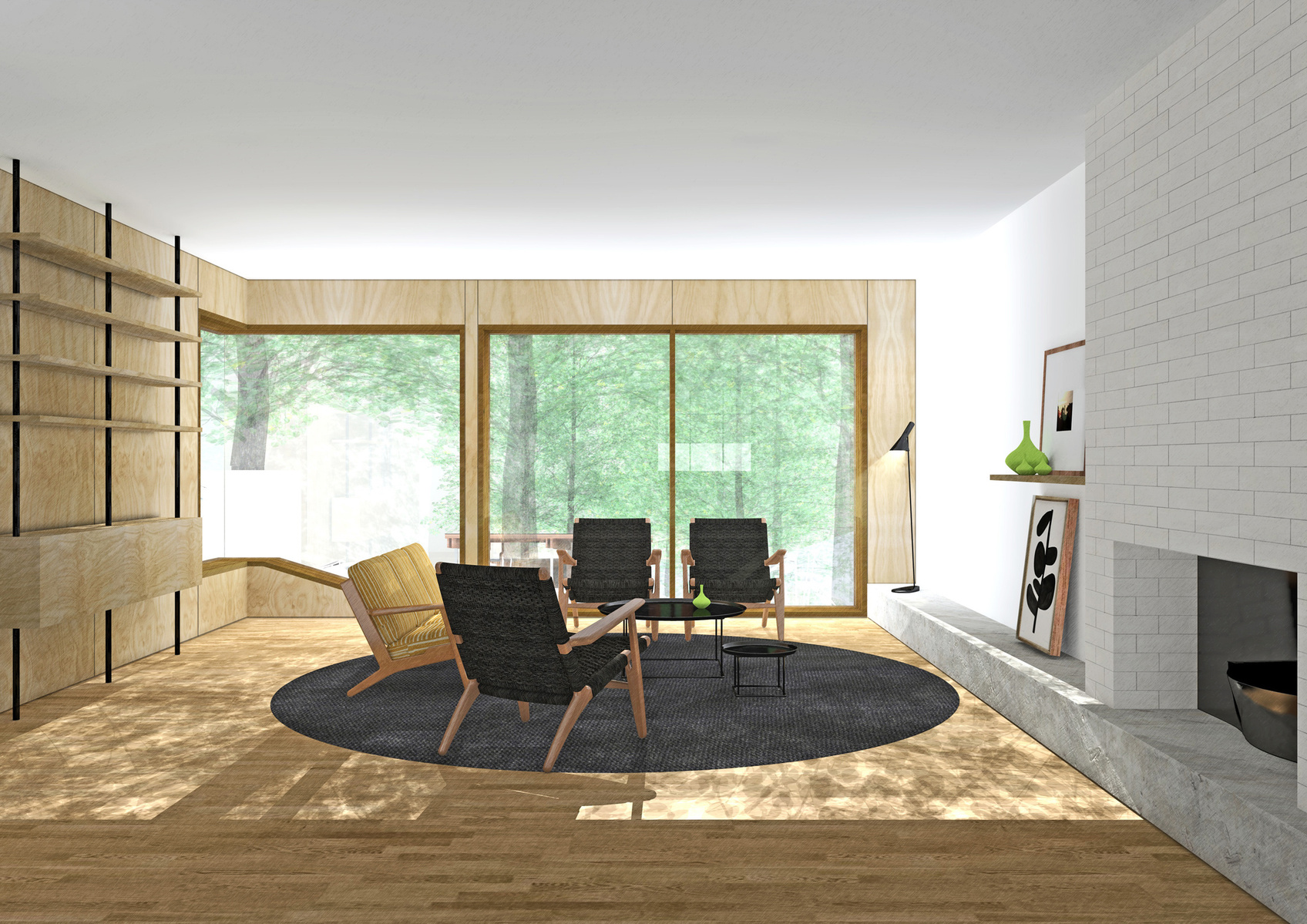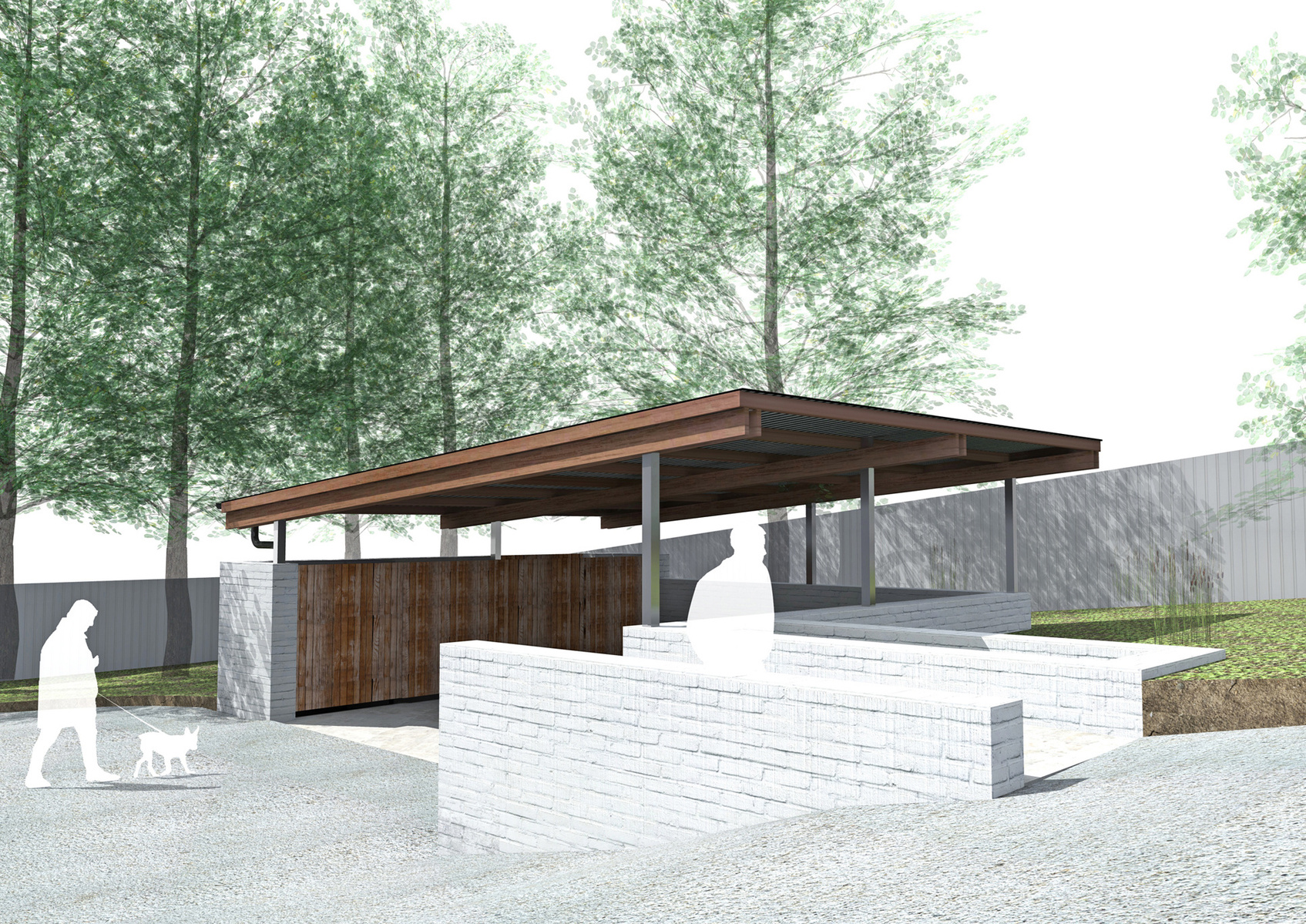 Aldgate House
Aldgate, South Australia
Alterations & Additions

2014
Aldgate House seeks to provide architectural delight to an existing home builder project in the Adelaide Hills suburb of Aldgate.
The addition of living space on the site of an existing patio structure allows for a sensitive addition that protects the established gardens on the steep grade. The timber clad envelope defines the new living space from the existing block work structure by employing a lightness in materiality with the monolithic form as a counterpoint. Views of the site are captured by deep recessed windows that provide a reading nook for the occupants.
The carport structure reflects a low lying form that mediates the natural surroundings, and takes its cues from seminal modernist Australian architects such as Robin Boyd and the work of Pettit and Sevitt.