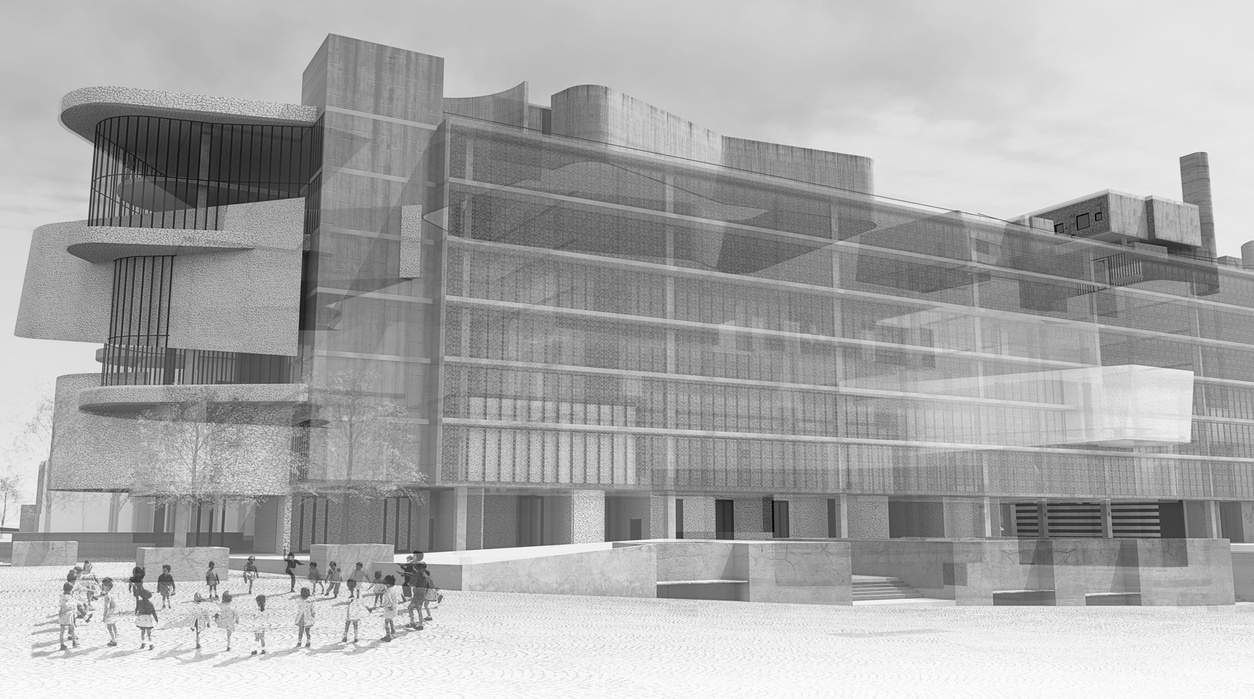 <script>
(function(i,s,o,g,r,a,m){i['GoogleAnalyticsObject']=r;i[r]=i[r]||function(){
(i[r].q=i[r].q||[]).push(arguments)},i[r].l=1*new Date();a=s.createElement(o),
m=s.getElementsByTagName(o)[0];a.async=1;a.src=g;m.parentNode.insertBefore(a,m)
})(window,document,'script','//www.google-analytics.com/analytics.js','ga');
ga('create', 'UA-69060315-1', 'auto');
ga('send', 'pageview');
</script>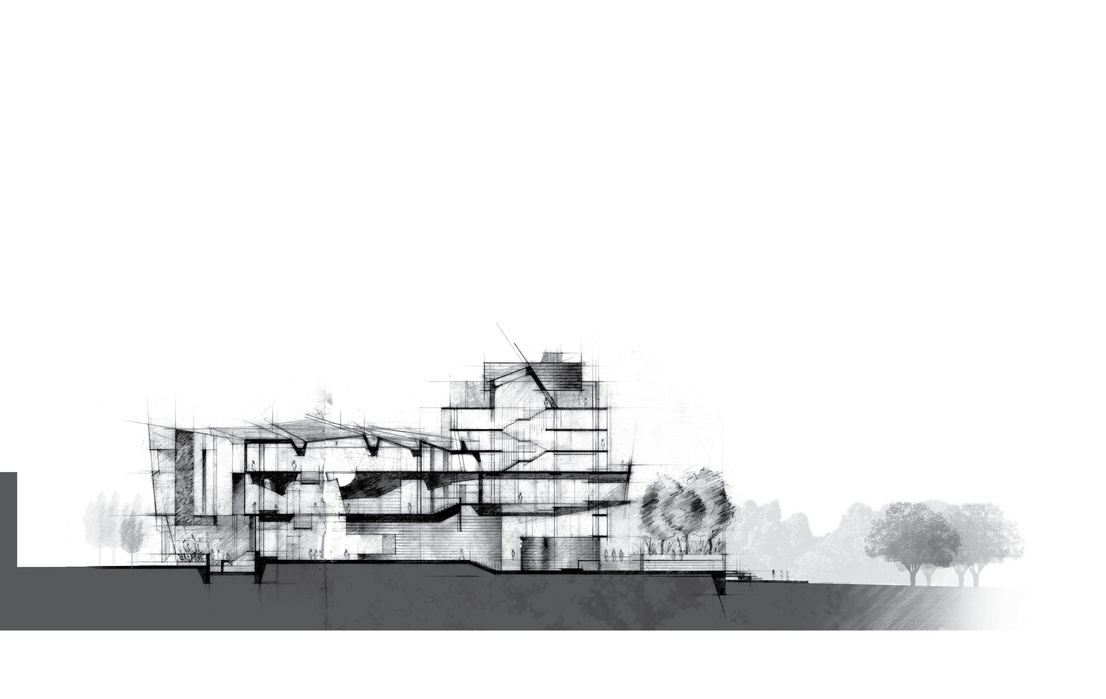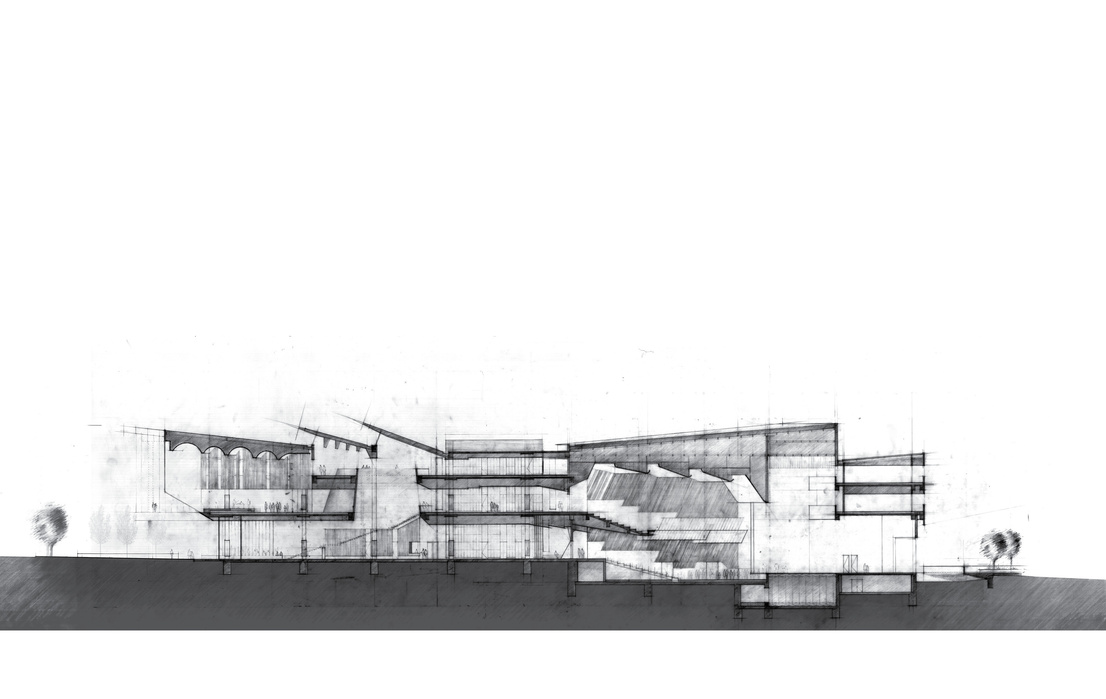 Royal Adelaide Hospital Competition
Adelaide, South Australia

2013
Winner: Hodgkison Graduate Prize for UniSA Design Studio 10
Winner: APBSA Travelling Prize in Architecture 2014
How can the exchange or 'trade off' between the Adelaide Botanic Gardens and the RAH site facilitate a productive relationship between the physical, cultural and historical identity of the site?
Could the adaptive reuse of the East Wing attempt to resuscitate the value we place on cultural memory, and thus re-examine a criteria for conservation?
If the East Wing represents a poor example of modernist architecture what operations does this facilitate so to breathe new life within?
Could these interventions act as architectural dopelganger moments wherein both Le Corbusier and Aalto share the knife?
Could a proposal to transform the existing structure into a performing arts school that holds a heterogeneous mix of spaces within the object, provide a valuable addition to secondary education in Adelaide?